This year I went 10 days to Puglia (Southern Italy) during summer and it was absolutely a great choice! For me it was my first time ever in Italy so I was really looking forward to see if it was like I imagined. And oh yes it was..Old Italian men on every bench in every small village talking loud and with a lot of hand gestures to each other, Italian mamma's making pasta in the streets, great food EVERYWHERE, great wines EVERYWHERE and very nice warm weather (hello 40˚C!).
We visited a couple of nice small villages (like Specchia, which is on the list of one of Italy's prettiest villages) and bigger cities like Lecce, Ostuni and Bari. My goal during this holiday was to see Italian mamma's making pasta on the streets. Now we didn't achieve this goal until the final day of our holiday so you can imagine the joy I felt when I finally saw the mamma's in Bari making orecchiette!
We ate a lot of nice food including orecchiette (which is a type of pasta from Puglia), burrata (like mozzarella but better and you want this in your life), fresh fish (Puglia is bordering the Ionian and the Adriatic sea), but we only ate 1 pizza during our entire holiday. Apparently they don't care so much for pizza in Puglia, and I didn't miss it either since there are so many other options. And the wine, oh the wiiiiine. So cheap, so delicious, so good. Our favorite wine is from the Primitivo grape. We already tried this in the Netherlands but tried so many more wines in Puglia and they were all so tasty. Unfortunately we only had one suitcase for the two of us so couldn't bring a 100 of bottles with us back home. The wine and the food should already be enough to convince you to visit Puglia but if not the surroundings will. We were especially in love with the east side where there are a lot of caves. And the water is so green it looks like you're on a tropical island. We did a boat trip as well which I can definitely recommend.
Hopefully I convinced you to go there and see the beauty of this part of Italy yourself! Also a plus: not a lot of tourists! Well..except for Italian tourists.Which is kind of the same but a little less worse because you're not surrounded by people speaking your own native language and who make you feel like you're basically in your own country.
Below some more pictures I took during our trip.

Bari

Bari

Bari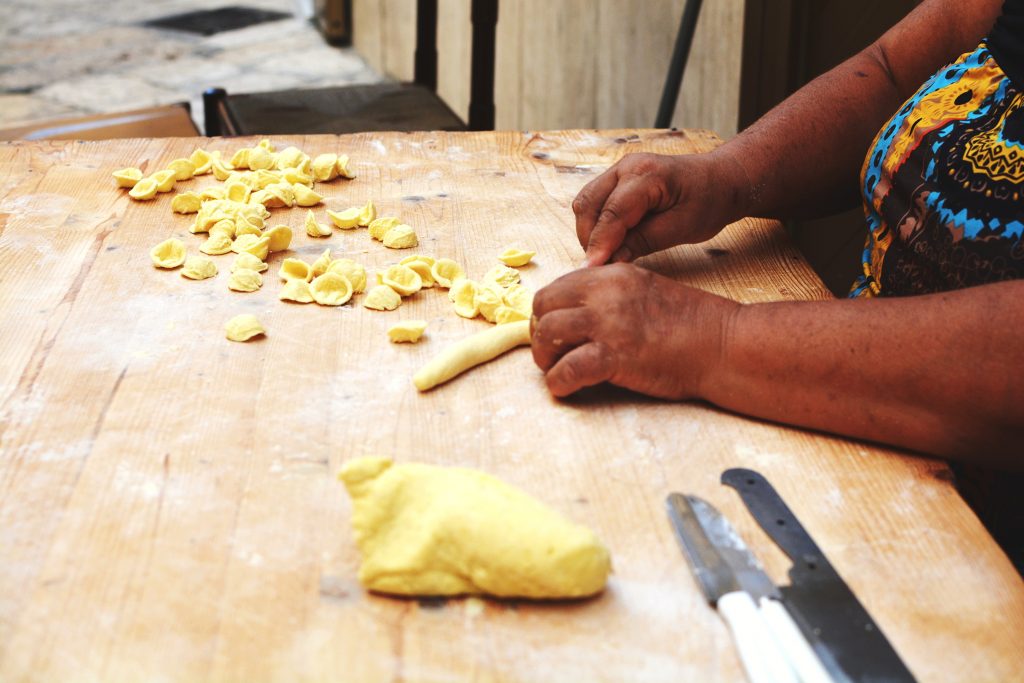 Bari

torre dell'orso

Specchia

Specchia